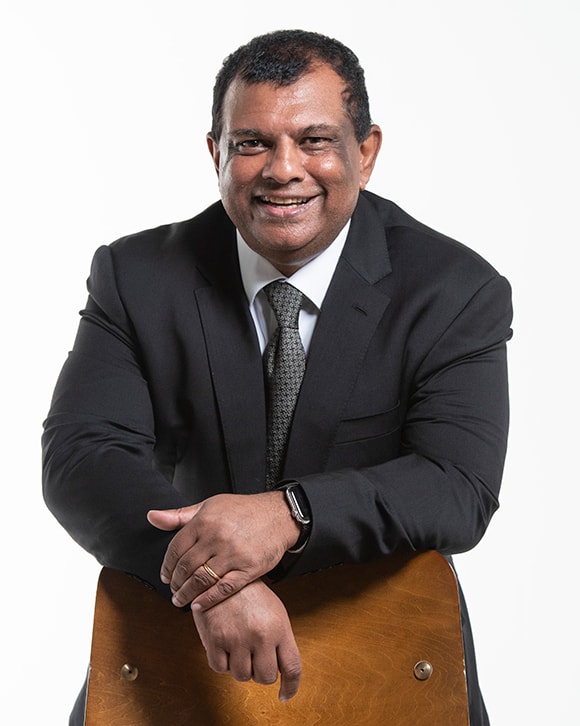 Tony Fernandes, CEO of Capital A
One of Asia's most recognisable entrepreneurs, Tony Fernandes is best known for co-founding low-cost carrier AirAsia with Datuk Kamarudin Meranun and democratising air travel in the region. Since 2018, Fernandes has been spearheading a digital transformation of his businesses, launching AirAsia's super app in October 2020, a comprehensive travel and lifestyle platform which offers flights, hotels, food, groceries, and health services. He is currently the CEO of Capital A, an investment holding company with a diverse portfolio of synergistic businesses, including fintech and logistics.
Shofu : For opening the interview, may I ask for the brief introduction of yourself.
Tony : I posted the higher bid. We changed our group company from AirAsia Group to Capital A because of what you mentioned as the theme of the special feature, we have really transformed from more than an airline. As a strong brand that has won the world's best low-cost airline for more than a decade, it was a challenge to get people to see AirAsia Group, as more than just an airline. But while we changed our name to Capital A which consists of five major companies, Aviation, Engineering, Super app, Teleport (logistic company) and Fintech. So, Capital A is really a company born out of aviation, but now we're all using vast, quality aviation data to produce a travel and lifestyle ecosystem that is based on value.
Shofu : What triggered you to transform the AirAsia to a wider range of business group?
Tony : Well, it was always my vision when I started 20 years ago and probably my background with Richard Branson at Virgin where he creates it out of too many group of companies. He just applied the brand, but I felt that brand can be used in much more than its original intentions. But I didn't quite believe in the wide cross section of brands that brands are built. So, in my mind I always wanted to create more than AirAsia and privately I did with Tune Talk (MVNO in Malaysia) then our insurance company. But slowly I decided to think I could use the AirAsia brand. Hence, we started to create all these digital companies just before COVID. The idea was that one of the valuable assets of an airline is actually data and we have much richer KYC data than all the other brands such as Grab, JD com. Gojek etc. In addition, our brand is created on much higher spend.
So, for me it made logical sense as Amazon had done, as Virgin had done to a certain extent, and start building these businesses. Their business categories are all in our ecosystem. If you travel, you need financial services. You need to change money. You need payment methodologies. We deliver people. So, I extended our logistics business. Finally our app was one of the biggest apps in Asia and just selling AirAsia tickets. So, I thought that was a huge asset. Why should I just sell AirAsia tickets? Classic example is the department store. If you go to Takashimaya, it's not just selling Takashimaya products. It's selling other products. So, why can I take that department product and create an app which could prove useful to people in a lifestyle app and sell other things. And that's how it evolved into super app.
Before this, we had Tune Talk, Tune protect (insurance) and Tune Money. That was way ahead of time. Tune Money was really the first Fintech in Asia.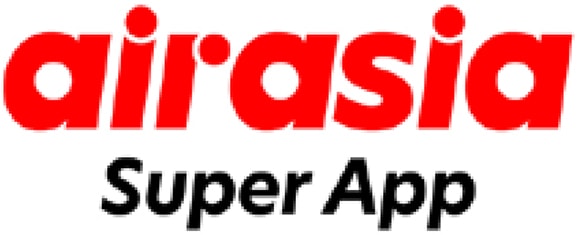 Shofu : You also mentioned that you leverage the AirAsia. Similarly the other Super apps leverage their original business like Grab, Amazon. Are you leveraging the airline business fully as well?
Tony : Sure. Amazon is probably the best example of what we've done. So, what did Amazon do?
Originally I founded Tune group then I bought AirAsia and AirAsia was such a great name. Slowly I thought I can make AirAsia more than an airline. It was always the branding. How can we take AirAsia and make it a bank or make it a super app because everyone just sees AirAsia as the airline? But Amazon effectively did that. They started selling books. Now, they're selling cloud space. So, what did Amazon do so well was basically leverage what they had built into a much bigger ecosystem. Starting with books, then you start e-commerce, a big cloud business. And then, you start a content business. If we were to compare us with anything, Amazon would be the closest We want to be the Amazon of travel.
We don't have an e-commerce business really of any size. Apart from our vision we have a travel business which has spun out of other things. So, everything we have done is basically mobility driven. We fly people. We move boxes. We move money. So, everything is related. It is really building a lifestyle. And that's what I'm trying to create. If you see what Mikitani has done, there are some similarities. But we're kind of in between Rakuten and Amazon. But business units in Rakuten idon't really work well within each other. They're all independent.
Shofu : By "everything is related" you mean much more synergy is there.
Tony : It's not easy to do. Even within my own company everybody want's to be the king. So, everyone doesn't care about synergy, so my job is to make sure everyone works together. But again, if you look at Rakuten and Amazon, even the absolute point system, it's very powerful.
The system for Rakuten we want to tokenize our points. We would like to deal into currency in some point, etc. So, those are the similarities. We're much closer to Rakuten and Amazon than companies like Grab or Gojek.
Shofu : When you expand your service categories, you probably want to tap into the e-commerce area don't you?
Tony : You're right. So, we reverse technology for some of the others. Eventually if build all the rails for transport, I can deliver anything. And the model for e-commerce for me is purely 100 percent market place, like Rakuten. So, once I build good logistics, I can put anything on those logistics.
Shofu : When it comes to logistics, you mean the cargo service or even the last one mile logistics?
Tony : Last mile. Last and first mile for sure. We own the sky right now. Once all our planes are flying, we own mid mile. We're very strong in mid mile. But we need to have last mile and first mile as well in ASEAN.
We move people from A to B very efficiently. That's how we built our business. I now want to move money very efficiently and I want to move boxes very efficiently. When I have those three, I have an amazing ecosystem that you could put anything on top of this. If you compare us with Grab and Gojek, they just like throw everything on the wall rack and see what sticks. While I'm very focused on delivery, movement of money, and my customer database.
Shofu : I see. When it comes to the business model that you envision, comparing with Grab or Gojek, it sounds more capital intensive kind of business model.
Tony : No and yes. I consider them to be very capital intensive when you spend 10 billion dollars and you're still losing 1 billion. Their capital is spent on acquiring customers. If you're spending the same on Super app, there is not capital really. What we're building is we're utilizing the database. But yes, there is capital in buying planes or there is capital in the mid mile section of logistics. But there's no capital in the delivery. We will be the marketplace on delivery. So, Miki (Mikitani of Rakuten) wants to go and build like Amazon or remote robot trucks and these things. I have no interest. I think there's better to be done by marketplace otherwise that will be very capital intensive. We will create marketplace the last mile and first mile from motorbikes all the way to the trucks.
Shofu : For the last mile and first mile, you will have the marketplace business model, meaning that every single country you operate, you will make the partnership with the local player.
Tony : Yes. The beauty of Southeast Asia is there are a lot of individual trucks, individual cars. It's not like Japan where it's more controlled by number of companies. In certain areas we're still a partner. So, like in Indonesia, we partner with Gojek for last mile and first mile. There's no way I'm going to go and try to build by ourself in such a huge market for people who don't understand. We acquired Gojek in Thailand and I just got off a call with them that I'm saying, "You have great last mile but I have this. Let's collaborate where we can." So, I look at a bunch of smart partnerships to reduce the cost and put more fill into the pipes.
Shofu : That makes sense. So, what about money or fintech, it's a different logic, right?
Tony : Not really because everyone who travels would want exchange currency. In addition, I can own the remittance market for foreign laborers, students etc. And finally, I see money as part of my real business because banks have missed out small enterprises. Very hard for them to get finance. It's very hard for entrepreneurs to get capital. So, I believe that we have a sweet spot and people who deliver food with us we use on logistics and e-commerce business. I see a very natural tendency for them to take capital from us. it's a much better way of lending them than consumers. There is a risk in consumer lending, unsecured consumer lending. But there is less of a risk when you've seen the cash flow of their business with us. We have data from SMEs that use us.
Shofu : Right. So, with this money space you are becoming the micro lending company in the same countries that ther other services are operating. Is that right?
Tony : Yes, correct. I mean my playground is really ASEAN and that's what we will focus on.
Shofu : If you look at your business portfolio on your super app, which is the key cash cow or profit cow?
Tony : I like that question. Let's assume travel obviously in the same way Rakuten Travel is big for Miki. And we're also doing the financial services. We're building our own trading platform. Now again, whatever I do with airlines 20 years ago. The reason I got into the airlines was I saw a figure that only 6 percent of Malaysian take travel with flight. If you think about young people now, most of them don't invest. They don't have access because the stock markets of the world have not made it accessible for people to invest in single Rakuten shares. They have to buy 1,000 shares. So I want to disrupt financial services and allow young people and people with not a lot of money to invest in one share. So, we have got permission from the regulator to fractionalize share ownership. So, just like we came up with LCC, we want to be able to allow everyone to invest, whether it's in stock and shares, whether it's in crypto. We want to make logistics easy. We want to make finance easy. We want to make travel easy, which we did already. But if you go back to your original question, aside from travel, I think financial services will also be a cash cow for us.
Shofu : Is there any possibility that you playing around crypto in your Fintech services?
Tony : Hundred percent. I have a natural crypto product in my loyalty programme. We have 30 million members and loads of points. Stage one is tokenizing those points. Whether I create a full cryptocurrency from that, whether on a platform for crypto players to airdrop their currencies into me, whether I become a platform for exchange, we have to see. We believe that it should be legal. We believe DeFi is the way forward. And we will definitely be involved. In what shape and form? I can't say 100 percent, but we have the assets to be involved in crypto. And I think companies such as ours must persuade regulators that crypto is not the evil that they think it is. I think it's going to be cheaper for the common man to transfer money, faster more transparent. Of course, there are many problems with it in terms of avoiding protection and stuff like that, but again even in Fiat currencies there are many issues in terms of that. I want to be the bridge between fiat and crypto.
And ultimately I'd love to create AirAsia metaverse so you could physically go to Tokyo or if you can't you can go to our metaverse world of Tokyo where you could experience a lot of stuff. While we are not sure where things will take us but I think it's very exciting. And we'd definitely will play a part in that.
Shofu : It sounds like your vision of crypto is not only playing around your AirAsia ecosystem but bigger area., when you say metaverse.
Tony : Yes. I believe crypto will disrupt financial services in the same way AirAsia disrupted airlines. Competitors might dislike us but we made the common man buy. Speaking of crypto, many financial products are beyond the affordability or the knowledge of the common man. And the middle man such as banks and intermediaries are making too much money. We need to find more open systems for lenders and borrowers and cheaper systems for transferring of money. I'm a big believer in it, but it won't be without pain.
Shofu : I think that all the conversation that we had so far it sounds like you have the vision of democratizing.
Tony : 100percent. But democratize but you have to be able to make money. Otherwise you become bankrupt and useless. So, I think if anyone goes out there and says I'm interested in making money but I want to save the world, they're not going to achieve that. But if you say I want to make money and I want to use my resources to save the world where a lot more to be done. So, I do want to democratize 100percent. But I believe that I can do it with profit.
Shofu : Well, speaking of 10 years from now, Tony, what the Capital A will look like?
Tony : I hope it's about a fund that disrupts, that democratizes, and creates more fairness in whatever it is. Whether it's the airline, it's financial services. So, 10 years from now, I hope we're a good ethical fund that helps businesses that want to disrupt and create value. I'm a big believer in the disruption and all these kind of companies like Uniqlo, expand the market through disruption. I hope in 10 years' time in my last phase of my career, I'll be a fund manager helping young businesses, giving my knowledge. Not just provider of capital, but a provider of knowledge to help businesses grow.
Shofu : You mentioned about creating the value based on your platform. What value that you see the most important?
Tony : My world is about serving the underserved. So, bringing value for the mass market doesn't have a chance to participate. I came up with a tagline, "Now everyone can fly." It's about giving a chance to the 94 percent of people that didn't fly. It's about giving a chance to the 98 percent that have never bought a share on the Tokyo Stock Exchange or in the Malaysian Stock Exchange. So, my value is about democratizing and serving the underserved. I have these visions of a low-cost hospital because private hospitals are very expensive. State system cannot look after everybody. There must be a middle ground. I feel education has become incredibly unfair. If you have money, you have the best education or you're given a very standard education in a state school. And so, I think technology will allow us to democratize and disrupt the world more.
Shofu : I see that you have this strong value of inclusion.
Tony : Yes. That's how I define everything we do at Capital A. It's about being inclusive.
Shofu : This interview is absolutely inspiring. I know that the reader will be excited to see this article. Thank you so much.
Our Services
Rapidly providing most essential information for initial stage in business extension abroad, including local environment, business information, market information for individual industry. Industry information of the considered countries can be found here without spending hours and the need to contact multiple sources.

Report consists of collection of specific company information. Useful for competitor analysis, pre M&A.
Local investigation on possible business partners and affiliates, various industrial information including corporate forms, developments, shareholders and business outline.